2018 Fourth Annual Guardian House Luncheon Honoree
Sondra Grohman has a zest for helping people. How this President of Shining Star ENERGY finds time to do it all is amazing. In 2016, she was inducted into the San Antonio Women's Hall of Fame in the Agriculture division and is involved with countless initiatives that help underprivileged girls and boys in the San Antonio area.
Grohman's past has not been easy. Many years ago under Guardian House's former name, Kids Exchange, she found herself in the middle of a custody battle. Grohman was approached by the Arbitrator in her divorce and asked if she would be willing to sign over her Parental Rights to the Arbitrator in return for a 49/51% more visitation time with her son; she adamantly refused. So in response to her reply the Arbitrator then imposed supervised visitation. She became a client of Kid's Exchange (Guardian House's former name). She was left with no other choice than to see her son under supervised visitation in order to preserve her Parental Rights with her son.
When discussing what the Guardian Angel award means to her, she tearfully said,
"It means that I've come full circle. This will mean more to me than any other award I've ever gotten."
As the eldest of eight children, she credits her mother and paternal grandmother for her philanthropic spirit. When asked what her life-purpose is, she proclaimed that she is the "protector of children" and will fight wherever there is a need. Her own city-wide scholarship program is called 'I AM – I CAN – WATCH ME, Shining Star ENERGY.' This is a program designed to award scholarships to high school seniors for educational expenses.
Guardian House is honoring Sondra Grohman for her contribution to the people of San Antonio on March 26, 2018 at Pearl Stable. Click here to see your invitation.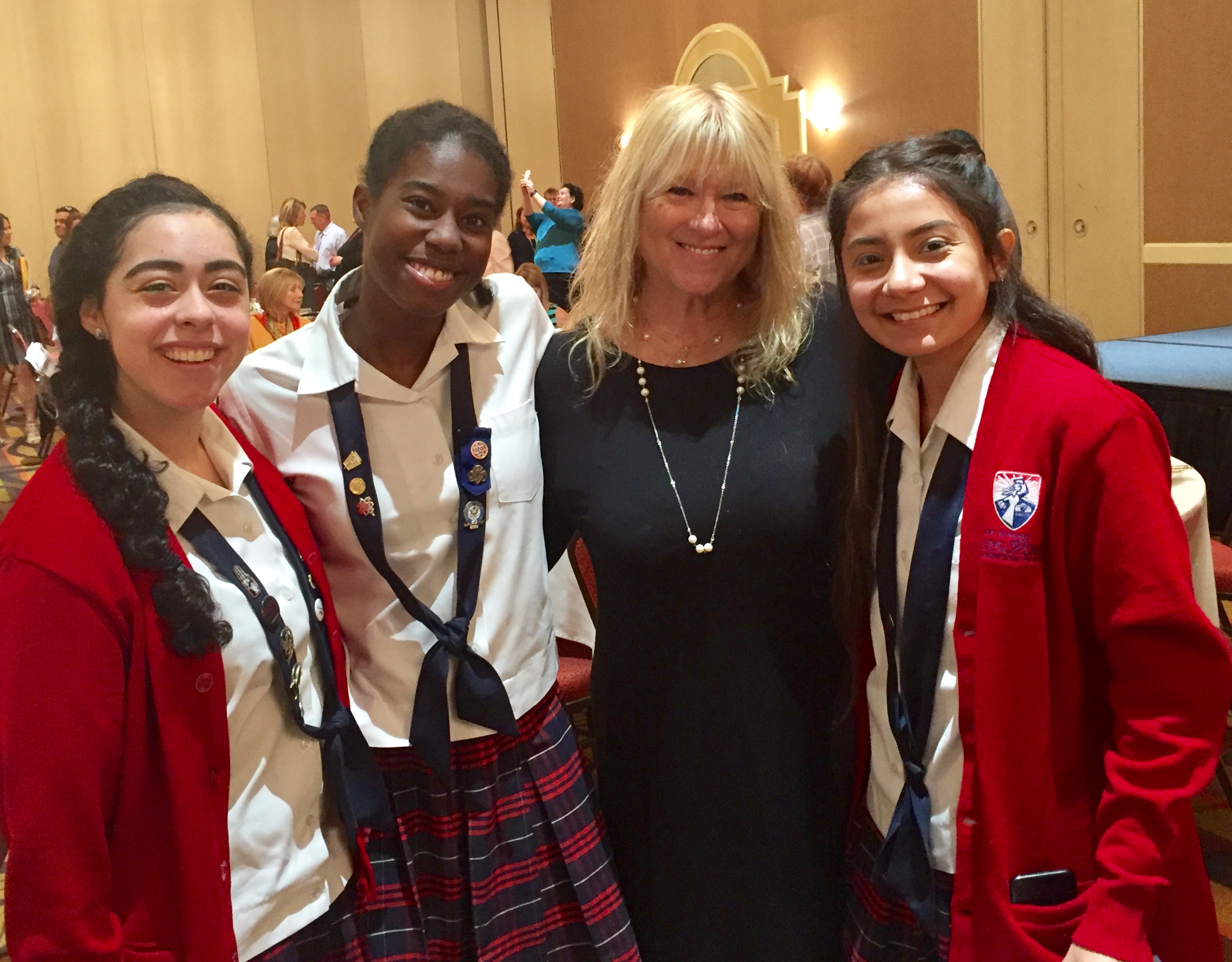 Young Women's Leadership Academy
San Antonio Stock Show and Rodeo Youth Auction
San Antonio Stock Show and Rodeo Youth Auction
List of accomplishments for Sondra Grohman include:
Her City-Wide Scholarship Program:
I AM – I CAN – WATCH ME
Shining Star ENERGY
Board of Directors positions past and present:
•  San Antonio Women's Hall of Fame – Co Chair Scholarships
•  ACE Academy – Scholarships – Northeast Independent School District
•  Dress For Success (past member)
Grohman is heavily and passionately involved with:
•  Alamo Valero Bowl
•  Catechist – St. Mary's Catholic Church – Fredericksburg, Texas
•  Entrepreneurial Connections
•  Entrepreneurial – Business Patch Partner
•  Feed My Sheep Missionary Team
    Piedras Negras, Mexico – 12 years
•  Gillespie County 4-H Program
•  Girls Inc.
•  Girl Scouts of the Southwest
•  Mentoring Monday Event – Mentor
•  National Association of Women Business Owners (NAWBO)
•  San Antonio Business Journal
•  San Antonio Stock Show and Rodeo Youth Auction
•  School Champion – Brandeis High School (mentoring high school girls)
•  Shining Star ENERGY Youth Football Clinic (partnered with Valero Alamo Bowl – Whataburger – Gatorade) serving 770 girls and boys last summer. It is a FREE event for these youth 6-14 years old held at the Alamodome.
•  Young Women's Leadership Academy

Awards:
•  Cover of SA Woman Magazine
•  Cover of ELLOQUII Style & Substance Magazine – Global
•  Entrepreneurial Spirit Award
•  Inducted into the San Antonio Women's Hall of Fame – Agriculture category
•  NAWBO – ESA Award
•  San Antonio Business Journal Women's Leadership Award
•  San Antonio Women's Chamber of Commerce – Constellation of Stars Award